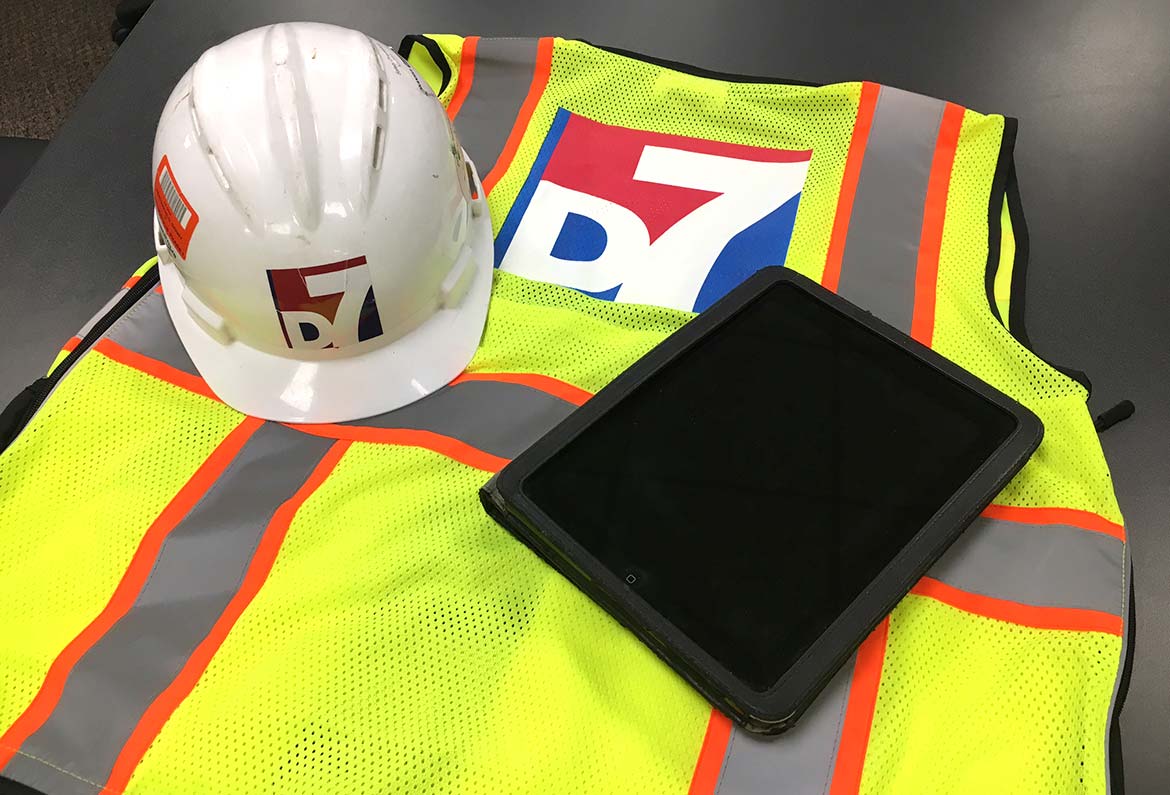 After months of planning and careful selection of project materials, we are proud to announce the launch of the new D 7 Consulting Inc. website featuring our new logo.  We believe it is important to stay in touch with the industry while staying on top of technology.  The goal of our website is to provide current and prospective clients with interesting and useful information about D 7 in an interactive and informative format.  Our website will introduce visitors to who we are and guide them through our projects and services from various navigation paths showcasing our extensive portfolio.
Our new red, blue and white logo is clean and bold and easily identified on our work wear and documentation.  It exemplifies the D 7 commitment to stand out and lead our industry.
We hope you will explore our website and discover how D 7 Consulting Inc. can apply over 30 years of Roofing and Waterproofing experience to ensure your next project exceeds expectations.