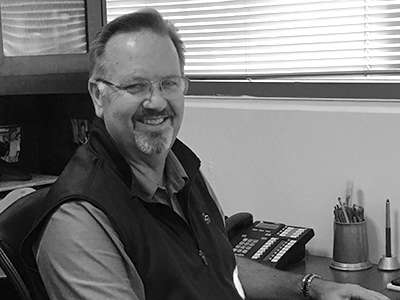 Joseph Daniels
President
Joseph Daniels has been a Building Envelope Consultant for over 30 years – complimenting the architectural community with his expertise in design and construction and resolving complex roofing and waterproofing issues through a host of technical and investigative services. Joseph has completed well over 5000 commercial projects for clients in L.A. and across the globe. He is an accomplished veteran in the industry. Educated in Architecture from the University of California, he has also studied Engineering from the University of Wisconsin and completed a wealth of Building Envelope courses from IIBEC (Formerly RCI) over the last 25 years. This quest for knowledge, natural fortitude and appetite for perfection are perhaps some of the reasons he has had the pleasure of keeping so many longstanding industry relationships.
Ed Sapigao has over 30 years experience as a Licensed Architect in California specializing in all aspects of building envelope weatherizing and waterproofing.  Ed is an accomplished professional whose comprehensive analytical and project management skills have led to the successful completion of countless new and retrofit roofing and waterproofing projects over the years. Ed has a BS in Architectural Engineering from Cal Poly in San Luis Obispo, CA. He has participated in multiple roofing, waterproofing and building envelope courses from RCI and other Continuing Education sources. His requirement for high professional standards is absolute – and this, together with his relentless quest for progressive knowledge, are the reasons he continues to reset the standard of excellence within the industry.[/dt_sc_team]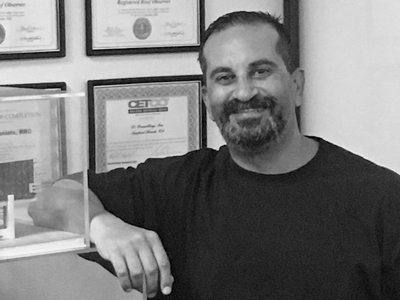 Raymond Davidloo
Consultant
Ray Davidloo has been in the waterproofing industry for 25+ years. As a self-described "journeyman" Ray spent many years as an installer and eventually became a foreman for several different waterproofing companies. Ray's knowledge obtained from the field lent to an easy transition into the Building Envelope Consulting industry. As a Consultant for D 7, Ray is involved in many different projects, ensuring project fluidity from start to finish. Ray has been a member of RCI for 3+ years and is also OHSA 30 certified. Ray's expertise and long standing relationships obtained from the field will surely guide him to continued success for years to come.
"Receptionist / Scheduler" Tina Guss joined D 7 Consulting Inc. in 2017 as a Receptionist. Prior to this she worked in the construction industry as an administrative assistant. Tina works primarily with the Quality Assurance Observers – scheduling each one to the appropriate project, proofreading materials and sending reports to clients. She also supports the D 7 team by handling various clerical duties. She keeps the D 7 Quality Assurance Observers working both efficiently and effectively. Tina received a Bachelor of Arts Degree from The Ohio State University with Majors in Political Science and Business.[/dt_sc_team]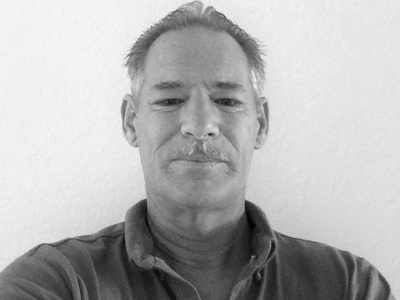 Pierre Stadelmann
Quality Assurance Observer
Jean-Pierre Stadelmann has been in the roofing and waterproofing industry for over 27 years. He is familiar with multiple roof systems, waterproofing systems and also deck coatings. He has taken on some of the largest projects with D7, since 1995. He is certified through Cetco as a field inspector.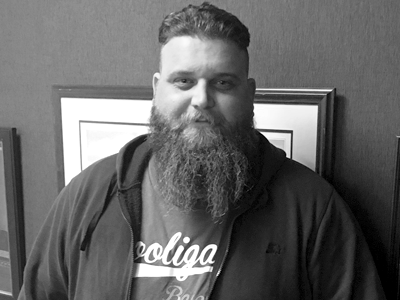 Jaime Sotelo
Quality Assurance Observer
Jaime Sotelo has been a part of the roofing and waterproofing community for the past 16 years, with a strong background in roof restorations and waterproof deck coatings. Jaime has installed hundreds of custom patios and deck systems on luxury residences across the coast of Southern California. He has been an integral part of the D 7 family for 13 years and has had the pleasure of working on numerous large scale projects. Having come from the field as an installer, he has the knowledge and ability to make sure the job gets done right. His passion for excellence in roofing and waterproofing continues his drive to help maintain D 7's solid reputation in the construction world.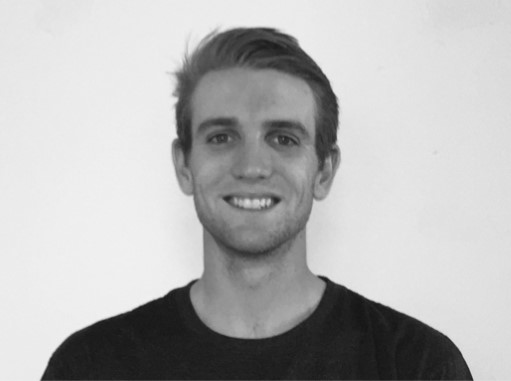 Jaren Daniels
Electronic Leak Technician
Jaren Daniels has been working as a Technician performing Electronic Leak Testing and Investigation for over 7 years with D 7 Consulting. Jaren also performs Quality Assurance Observation on PVC Single Ply roofing as well as Hot Rubberized Asphalt Waterproofing projects. Jaren has mastered the Leak Detection process and works independently or supervises assistants on most projects.